Mulefoots are named so because their hooves are not cloven like most pigs but resemble more the hooves of a mule. They are primarily black in color though occassionally on may be found with white spots. they are quite large pigs, and full grown males can reach 600lbs. They are also a rare breed, with fewer than 500 believed to be in existence. The Mulefoot has a very gentle nature, and were at one time considered to be the highest quality of "ham-hog".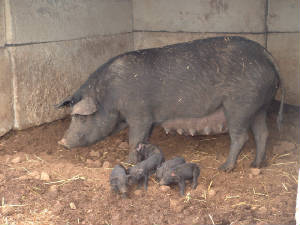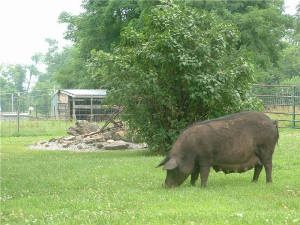 Ten thousand years or so ago, humans partnered up with denizens of the animal kingdom to create the world's first domesticated livestock.

Since then, thousands upon thousands of types and breeds of poultry and farm animals have evolved through natural and human selection, all tailor-made to suit the needs of the people who kept them and the climate and conditions in which they lived.
Now they're disappearing from the earth at an alarming rate and it's up to dedicated conservators to save them.
Large corporations maintain factory farmed livestock in controlled environments (eliminating a need for breeds adapted to various regions or climates); they control their animals' "health" through liberal doses of antibiotic cocktails (quashing the need for disease-resistant heritage strains); and they feed their unfortunate victims exacting rations of high-protein, growth-hormone enhanced feed so they reach market size in record time.
The result: a bountiful supply of cheap, essentially tasteless, hormone- and antibiotic-laced milk or meat produced at the cost of the animals' health and well being.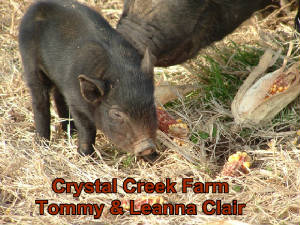 Fortunately, growing legions of farmers are stepping forth to reclaim our forbearers' heritage livestock and poultry breeds. This rare-breed renaissance is occurring throughout the world and for numerous reasons.
"Consider CPL hog breeds like Guinea Hogs and Mulefoot pigs. These are heritage breeds ideally suited to the South where their dark skin pigmentation protects them from the sun's harmful UV rays."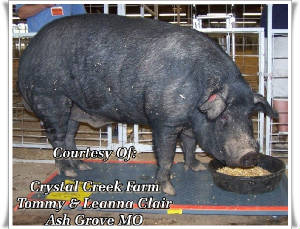 In the old days, pigs not only furnished pork for the dinner table, in the winter they were fenced on the family's garden spot where they tilled the earth with their snouts—an important service when garden produce meant life. They were hardy pigs, easy keepers that foraged for meals in the woods. Shelter needs were negligible; they virtually raised themselves. The Mulefoot has retained its ability to forage well.
"Critically rare breeds are not always readily available ... a byproduct of being 'rare.' These animals are maintained in small herds, so breeder-quality stock isn't always available for immediate purchase. Have patience. Network with other breeders and expect to follow some blind leads. And know what will happen to your animals when you stop breeding. Make sure your heirs know how precious they are and keep in touch with other responsible conservators who can take them in an emergency."